Based on historical events, from the filmmaker who gave us Belle, a coming of age story of an Afro-German teen whose mother is German and father, an African French soldier. Set in 1944 Berlin, Where Hands Touch follows Leyna, as she negotiates her world, and struggles for survival, identity and belonging, during the most brutal of times.
The Guardian Interview
Amma Asante discusses her work and latest film WHERE HANDS TOUCH with Cath Clarke at The Guardian.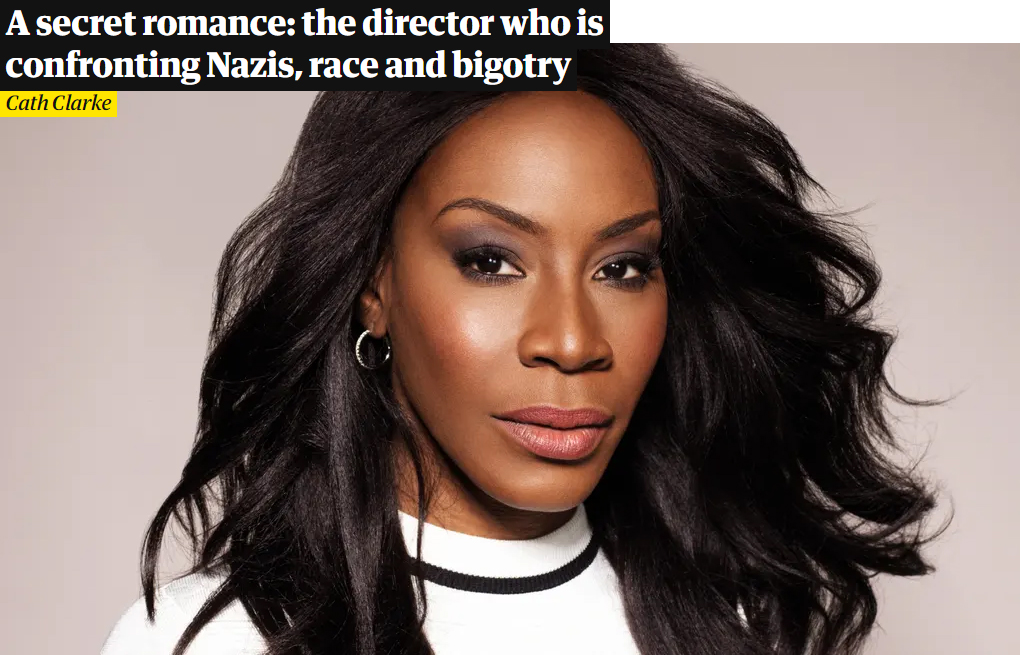 Amma Asante's new movie follows the story of a biracial girl during the Third Reich. How much of it reflects the film-maker's fears of where we are heading now?
Amma Asante's new film, Where Hands Touch, tells the story of a forgotten piece of history – the fate of black victims of the Holocaust. The director saw a picture online – a school photograph taken in Nazi Germany of girls aged 13 or so; a biracial girl looks out from the front row, her eye caught by something off camera. Nothing about the image made any sense to Asante. "She is a little girl of colour. She's surrounded by what Hitler called Aryan girls, and it's 1943. I wondered if she was still alive. Then, when I started to research, I realised all my assumptions were wrong."
Read the full article here